Sign up for the 2019 AFF Annual Dinner on January 19. Click here for more details and to make your reservation.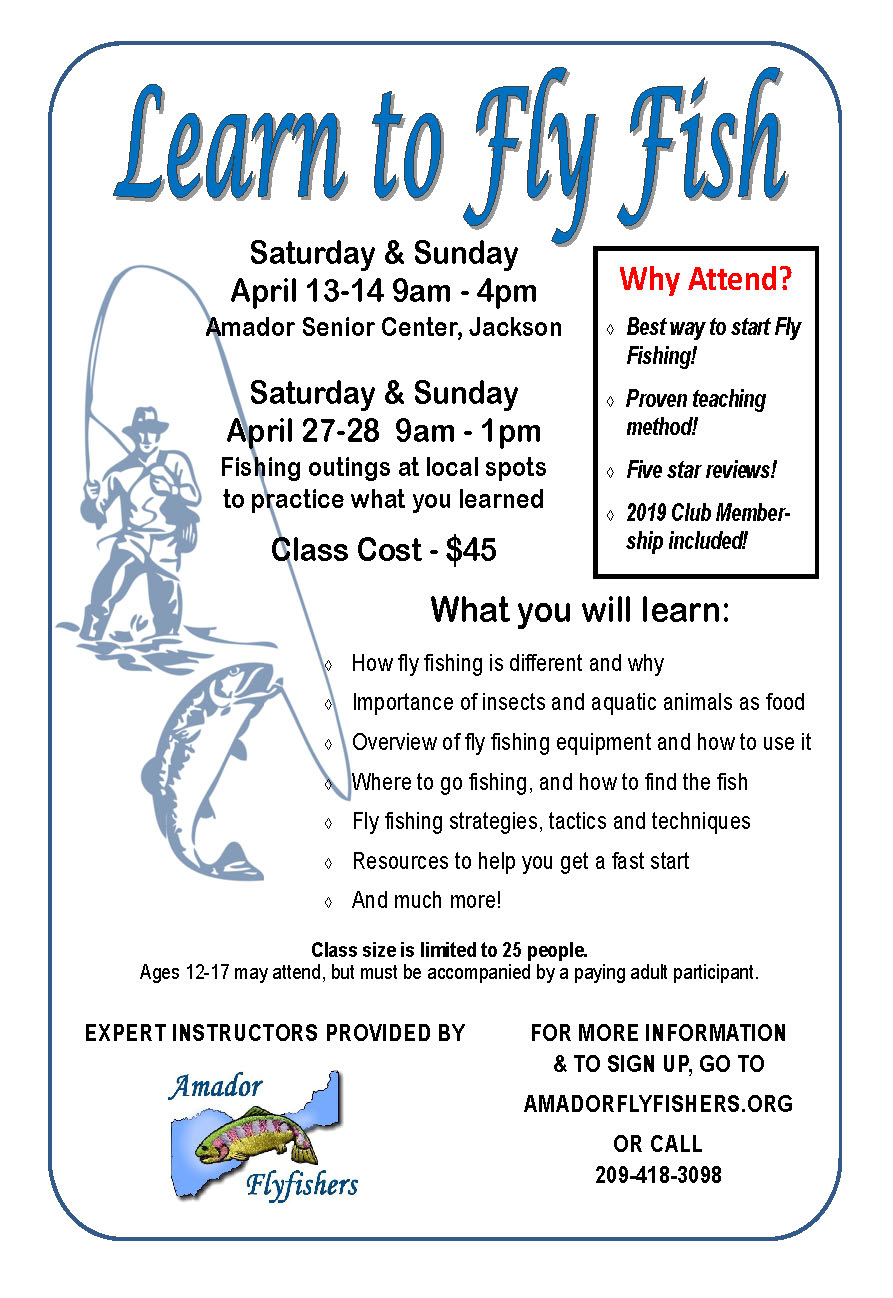 Click here to register for the
2019 Fly Fishing Class.
Click here for additional information
about the class or call (209) 418-3098
if you have any questions.

A number of meetings, events, classes and outings are planned throughout the year. AFF is using MeetUp to make sure all club members and those interested in participating are notified and can sign up.

Meet-Up is a web based application that has been well tested and widely used by various organizations to plan and facilitate events and activities. It simplifies sign-ups and automatically generates a calendar of events. It even provides the capability of making important documents directly available.
Click here to access MeetUp.
General Meetings
Third Tuesday at the Amador County Administration Building - 6:30 pm.

Meeting includes:
- Fly tying, leader design and other skills
- Club business
- Presentation by invited speaker
- Drawing for equipment and supplies
Outings
One or more fishing outings each month
Trips to various fisheries near and far
Outings led by experienced Fishmasters
Fly Fishing Classes
Introduction to Fly Fishing
Youth Program - classes & outing
Fly Tying
Casting
Annual Family Potluck
A family get together at Lake Tabeaud
Annual Dinner
A catered dinner to celebrate the past year
Click here to get details about the 2019 event.
Conservation Projects
Cleanup and restoration of fish habitats

Seasonal chemical toilets at Heenan

LakeNew sign at Heenan Lake